06 November, 2019 Vac Travel
Hoi An ancient town is the most charming place to visit in Da Nang. Located in central Vietnam, Hoi An is the World Cultural heritage, dated back to the 12th century. With amazing ancient wooden houses, a very calm local life, colorful at night, many exciting things to do, Hoi An World Cultural Heritage is wonderful to explore while taking tours in Da Nang, Vietnam.
HOI AN – CHARMING CITY TO EXPLORE WHILE TRAVEL VIETNAM
Hoi An, once a major Southeast Asian trading post in the 16th and 17th centuries, is basically a living museum that houses old-town architecture. Some notable heritage buildings include Chinese temples, a Japanese-designed bridge, pagodas, wooden shop-houses, French-colonial houses, and old canals. Although large-scale trading had long moved elsewhere, Hoi An has been successful in preserving and restoring its charming roots and was declared a UNESCO World Heritage site in December 1999.
Located on the side of Thu Bon River, this is the best place to be at night as the area is lit by quaint and old-fashioned lanterns, making it an atmospheric and beautiful spot. For those who love the sea, sun, and sand, Hoi An World Cultural Heritage offers two lovely beaches five kilometers away from the town Centre – a sort of holiday within a holiday. Hoi An Town is also known for its great food, fun shopping, skilled tailors, friendly people and cozy atmosphere – all key characteristics that draw people to this picturesque places to visit in Da Nang, Vietnam.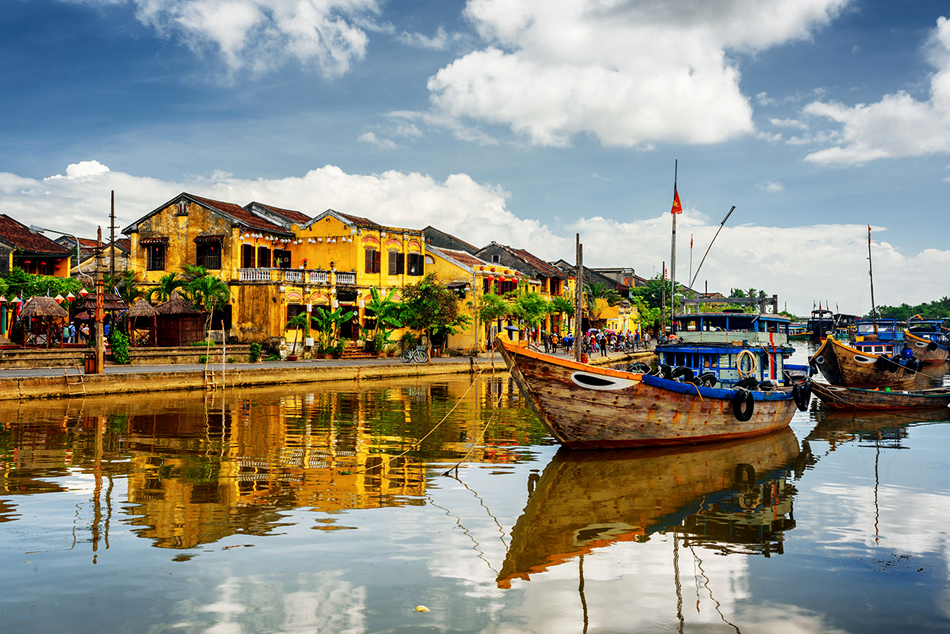 HOI AN ANCIENT TOWN
Two great things about Hoi An World Cultural Heritage are that it is small enough to get around in on foot and the traffic is nowhere near as heavy as in bigger cities. Some of the streets only allow bike and motorbike traffic and some are pedestrian-only. These factors make Hoi An Town, even more, inviting for most travelers to Vietnam, especially those who have passed through frenetic Ho Chi Minh City or Hanoi, will surely enjoy Da nang tour to Hoi An.
Many buildings in Hoi An World Cultural Heritage were constructed over a century ago and feature strong Chinese influences stemming from merchants from Guangzhou, Fujian, Chiu Chow, and Hainan. Some of the wooden signboards bearing the company names are carved and gilded in Chinese characters, reflecting the strong presence of the Chinese in Hoi An ever since its prosperous times. Tradition is still very much alive in the Hoi An Town.
Even though many of the old shops have been converted to modern businesses aimed at tourists including countless tailors, souvenir shops, art galleries, restaurants and cafés, all have been converted with care to preserve the past. Happily, all attractions or landmarks in Hoi An Town are located within walking distance of each other including the Japanese covered bridge, the Chinese assembly halls, Guan Yin Temple, the museum of history and culture and the Tran family home and chapel. This is great for travelers to enjoy Hoi An Tour.
WHAT TO EAT IN HOI AN TOWN?
It's amazing to see such a huge variety of local cheap eats and fine dining in a tiny town like Hoi An Town. Diners can select from both local and western cuisines at most of the up-market restaurants. Many of them feature big lounge bars on the ground floor and an eating section with a balcony upstairs. The highlights of the meal often include local specialties such as white rose (prawn dumplings) and Cau Lau (a pork noodle dish). Among many dishes to taste but travelers who take tours in Da nang visiting Hoi An World Cultural Heritage really should not miss Cau Lau.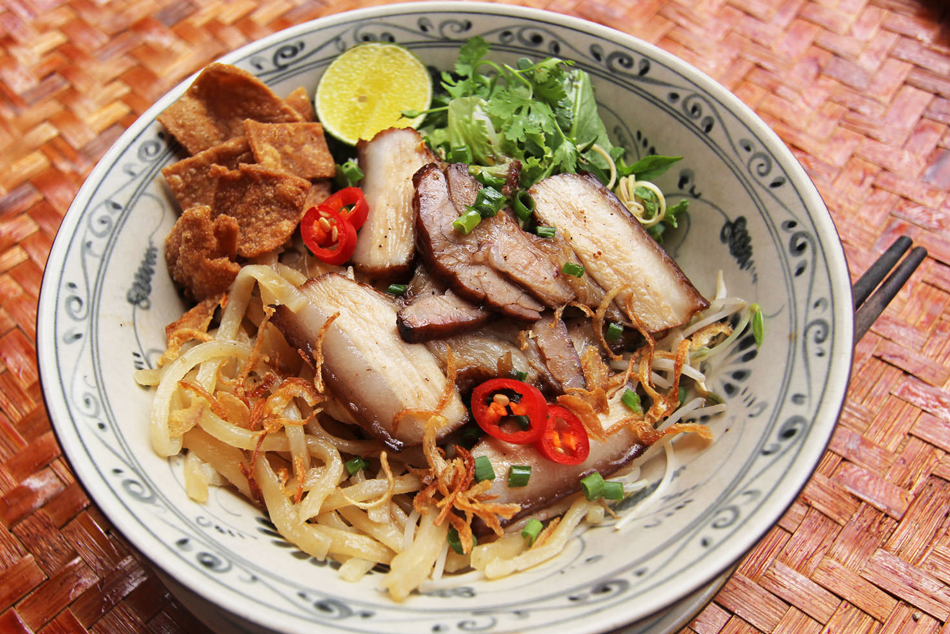 DISCOVER HOI AN TOWN AT NIGHT
Nightlife in Hoi An World Cultural Heritage is not extremely hectic and things usually get quiet after 22:00. Still, travelers can easily find a place or two to hang out and enjoy a few drinks, snacks or a game of pool and darts. Many cafés and bars offer happy hours and some even start as early as 16:00. The idea of chilling out in a century-old shop-house on big and comfortable sofas and some dancing space in certain venues is appealing to many and Hoi An World Cultural Heritage nightlife is certainly friendly.
WHAT TO DO IN HOI AN TOWN?
A cycle riding tour is an alternative and fun way to explore this UNESCO World Heritage Site through the Old Town can easily be managed on foot. Many restaurants in the Old Town also offer cooking classes in English. Students normally learn to cook three to five dishes and eat the results together afterward while taking tours in Da Nang, spending a day exploring Hoi An Town. For those who are looking for more sporty activities, there are a few good dive centers in Hoi An including one located opposite the Hoi An Museum, a bit further north inland from the Hoi An World Cultural Heritage.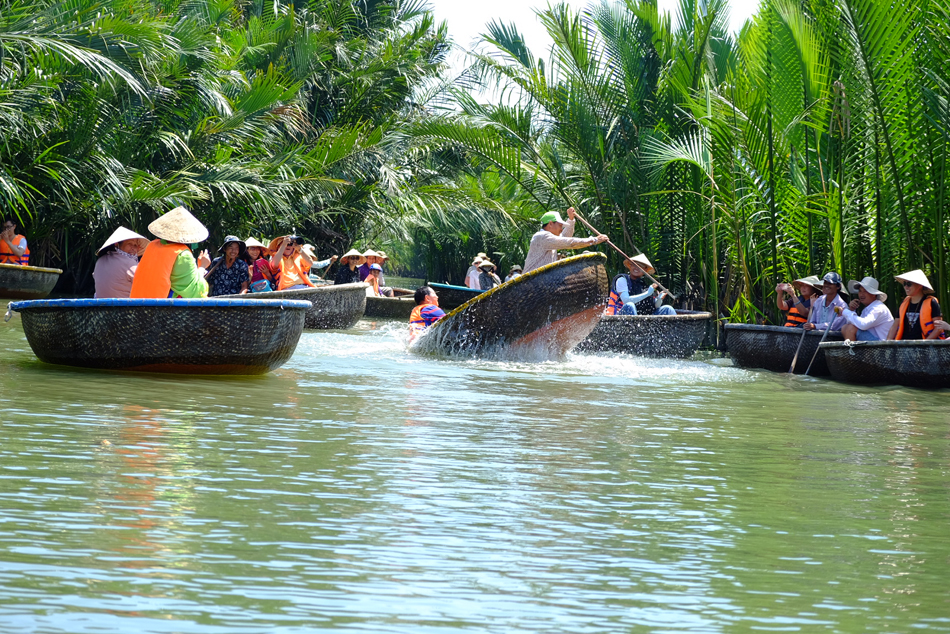 Newsletter Subcribe
Please fill in your email to get update from us