04 November, 2019 Vac Travel
Ba Na Hills is an amazing place to visit in Da Nang, located on top of Ba Na Mountains, overlook the ocean and Da Nang City. Ba Na Hills has just perfect weather, fresh air all year round. Ba Na Hills is a great theme park with beautiful French architectures, many beautiful flower gardens, and wonderful street art performance every day.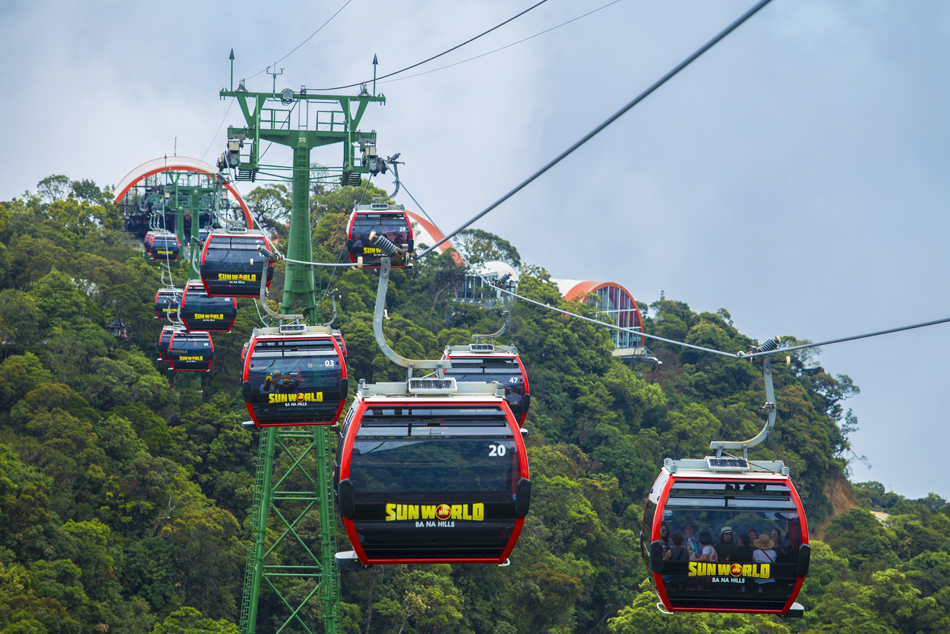 Ba Na Hills is the most famous and attractive place to visit in Da nang, the central city in Vietnam. Due to its wonderful nature, nice weather with many constructions site with French styles makes the whole complex look like a European town. There are many entertainments, art performances every day for visitors to enjoy while coming to Ba Na Hills. Built to be one of the most attractive places to visit in Da Nang, Vietnam, Ba Na Hills is a great choice for travelers who love to explore Da Nang, enjoy wonderful tours in Vietnam.
WHERE IS BA NA HILLS AND HOW TO GET THERE?
The whole complex belongs to Hoa Vang District, about 25 km from the center of Da Nang City to the South West. Located on the height of 1500 meters compared to the sea level, the weather is very cool, nice and fresh all year around. During the summertime, on top of Ba Na Hills is just about 18 to 20 degrees Celsius, just perfect for a day to stay away from warm weather in Da nang City. The best way to get to Ba Na Hills is by bus.
There are a few local buses from Da nang city for travelers to get there. Upon arrival, visitors need to get on the cable cars to go to the top of Ba Na Hills. The cable car ride is also amazing as it is the largest as well as the longest ride in Asia. It is fantastic to enjoy the views of mountains, countryside as well as My Khe Beach, Da nang city.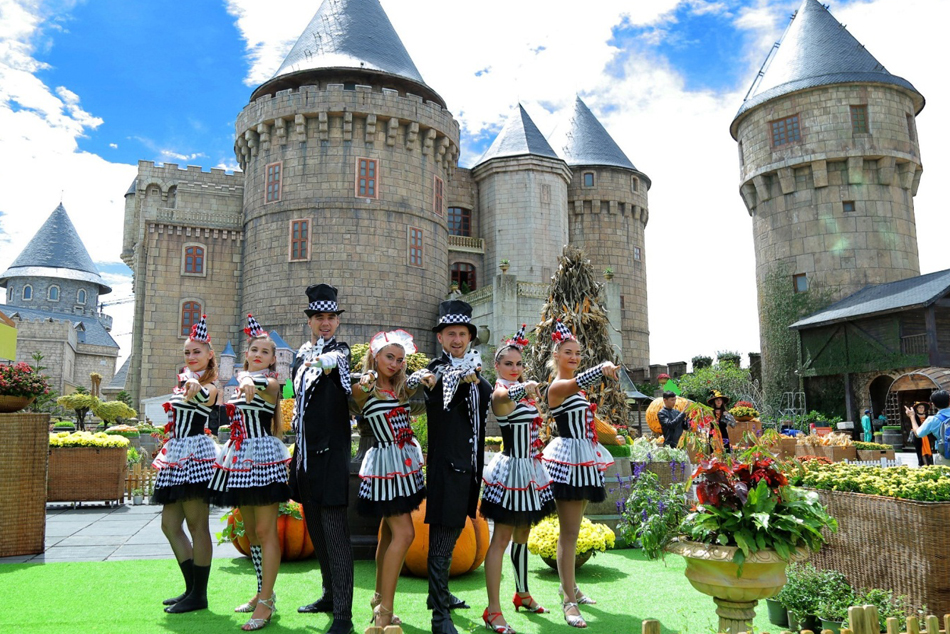 PLACES TO VISIT ON BA NA HILLS COMPLEX
Golden Bridge: This is a wonderful place to explore while taking tours in Da Nang. Newly built with a very interesting and unique design, lying on the hands of Buddha. Since it was opened in June 2018, Golden Bridge has attracted millions of visitors, especially for those who love to enjoy leisure tours in Da Nang, Vietnam, it is wonderful to walk on the Golden Bridge, enjoy truly amazing views from Ba Na Mountains.
Fantasy Park: this is the largest theme park in Danang as well as in Vietnam with a total of 21.000 square meters, known as the largest indoor entertainment area in Asia with many wonderful games and activities to join. There are many free games to enjoy kike Skydiver, Jura Park, Gosh House, Wind Mill, 4D racing…at the Fantasy Park on Ba Na Hills, there are many restaurants serving great food for visitors to enjoy.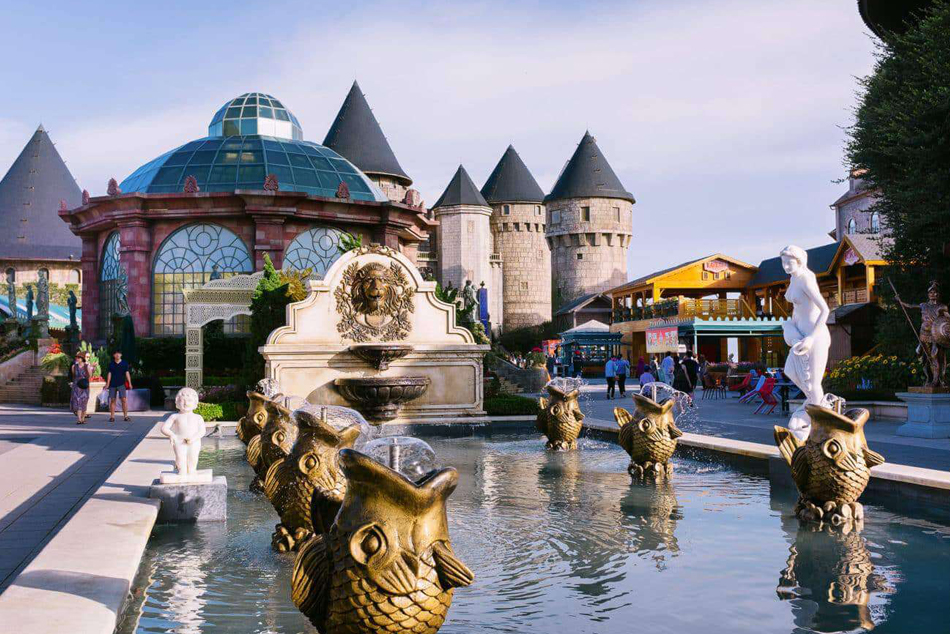 Le Jardin d'Amour Flower Garden: covering an area of more than 8.000 square meters, at the West of Ba Na Hills. There are many species of flowers from all over the world are planted here. Visitors who take tours in Da Nang surely will have a wonderful time here.
Linh Ung Pagoda: Built on top of Ba Na Hills, Linh Ung Pagoda has very beautiful traditional Vietnamese architecture, beautiful design, and style. Located on the height of 1500 meters, offering amazing views all over the area.
French Village: travelers taking tours in Da nang coming to Ba Na Hills should not miss French Village since coming here. With amazing classic French architecture during the 20th century with some signature construction like Basilica of Saint-Denis, Apremont sur Allier Village, center square…where travelers can gather to enjoy street art performance every day to gain great experience for the tour in Da Nang.
Debay Wine Tunnel: this was built by French people on Ba Na Hills with more than 100 years old. Debay Wine Tunnel is a very special place to visit while taking tours in Da Nang. Two meters wide, more 100 meter longs, built by a stone was taken from the mountains. As it is on top of the mountain, built-in a special way, the natural temperature is just about 16 to 20 degrees Celsius all the time. This is the perfect temperature to stone many different types of wines. There are also places showing how wine is made, how to store and how to produce a special type of wines. At the Debay Wine Tunnel, travelers can taste and try some local as well as imported wines. Sitting inside the bars, offering nice views to the mountain, enjoy a glass of wine will be a fantastic experience while taking Danang tours on Ba Na Hills.
There are many other wonderful activities to enjoy, places to explore while coming to Ba Na Hills. This is truly a great place to visit in Da Nang for travelers who love to enjoy the leisure and relaxing tours in Da Nang, Vietnam.
Newsletter Subcribe
Please fill in your email to get update from us